"I'm interested in painting snapshots. I particularly like snapshots of a singular, quiet event with a lone person. Since the other person in the scenario — the one who took the photo — is only implied, the subject tends to give way to a kind of empty, half told story. My hope is that my colors and brushstrokes help isolate or identify a specific emotion to the viewer."
San Diego native Lisa Bebi's slightly campy, nostalgic "snapshots" in the 20/20 show might be from our own family photo albums. These spunky, independent women might be our own mothers and aunts. We know them. That, at least, is the impression they give. Frozen in time, they invite us to tell their stories.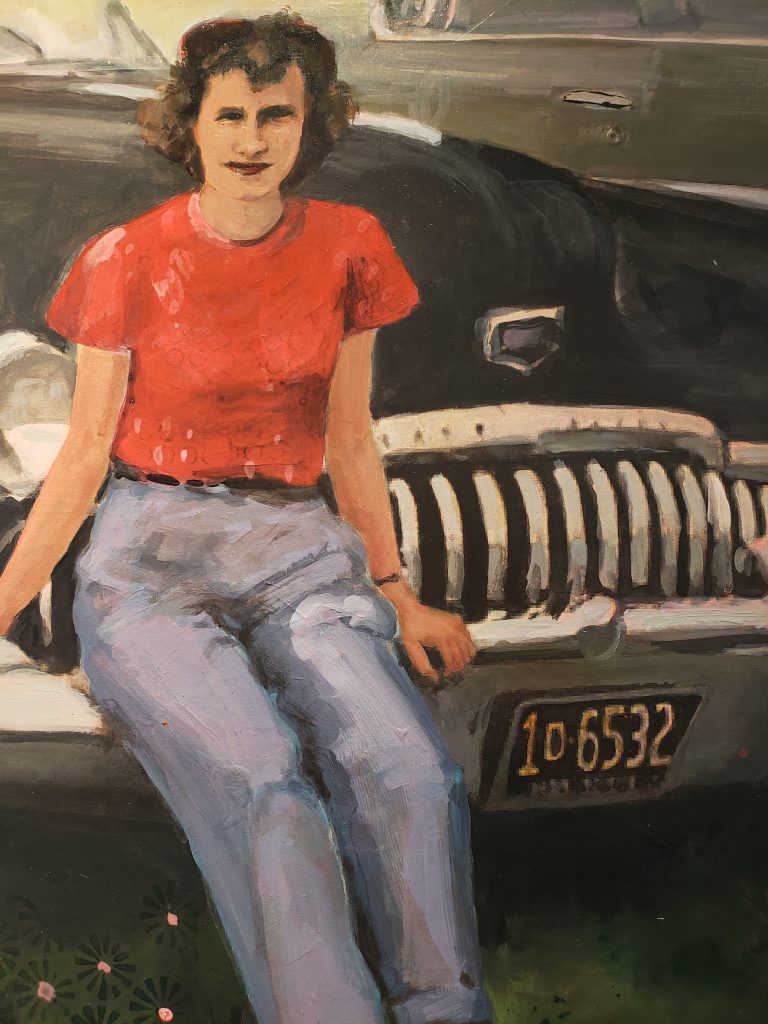 Bebi holds a BA in Fine Arts from SDSU, with a concentration in painting and printmaking, and attended the SLADE School of Art in London. She has exhibited extensively in San Diego and in several national shows and has been featured in several books and over 50 newspaper and magazine articles.