"Tempting as it is to depict my subject matter in full detail and perspective, I continuously strive to subtract, simplify and suggest while keeping in mind how the viewer experiences subject, color, line, texture, and ambiance." San Diego artist Alison Haley Paul paints with a palette knife, using oil mixed with cold wax to create richly textured landscapes that strike a delicate balance between realism and abstraction. While they are serene when viewed from a distance, up close one can see the dynamic traces of her effort.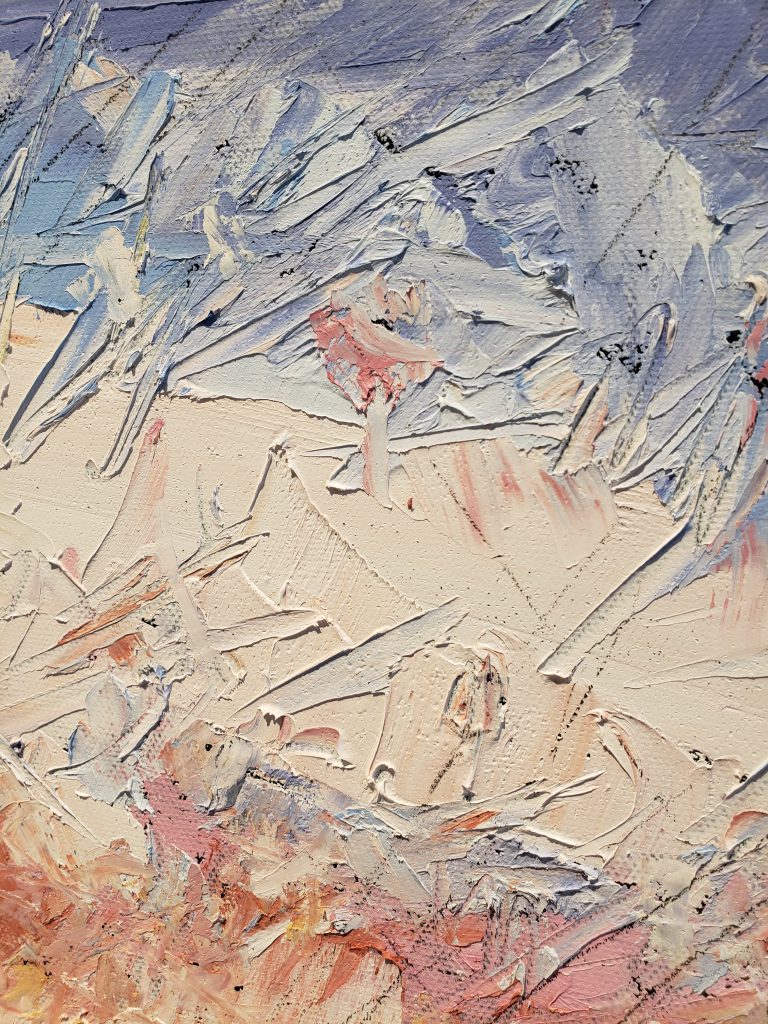 Paul spent countless hours on the water and in the woods while growing up and has a deep appreciation for the power of the horizon, depicted or suggested in all her work. "Peace of mind and emotional stability are dependent on balance and equilibrium governed by our continuous reference to the horizon." Hence the sense of tranquility viewers experience in her paintings.
In addition to the two pieces she has in the "20/20" group show currently hanging at Fresh Paint, Alison's work can also be seen around the corner at Contemporary Fine Art gallery in La Jolla. And if you happen to be in Napa this month, you might take in her solo show, "Deja Vu" opening today, at Aerena Galleries. She describes the more than 40 pieces in this solo show as "light, bright, upbeat." Indeed, all of Alison Haley Paul's work is about "gratitude, peace and optimism," a welcome and fitting antidote to these very trying times.