Boxed in, but…
Are you pushing against walls that restrict you
Or caressing walls that protect you?
Boxed in, but…
Are the walls constructed by others to imprison you
Or built by you to hide from the world?
Boxed in, but…
Are you climbing over the walls
Or finding comfort within them?
Beware, the walls may become a familiar enemy—close in—and crush your will
to risk, to explore, to love, to be loved, to give or receive.
Manuelita Brown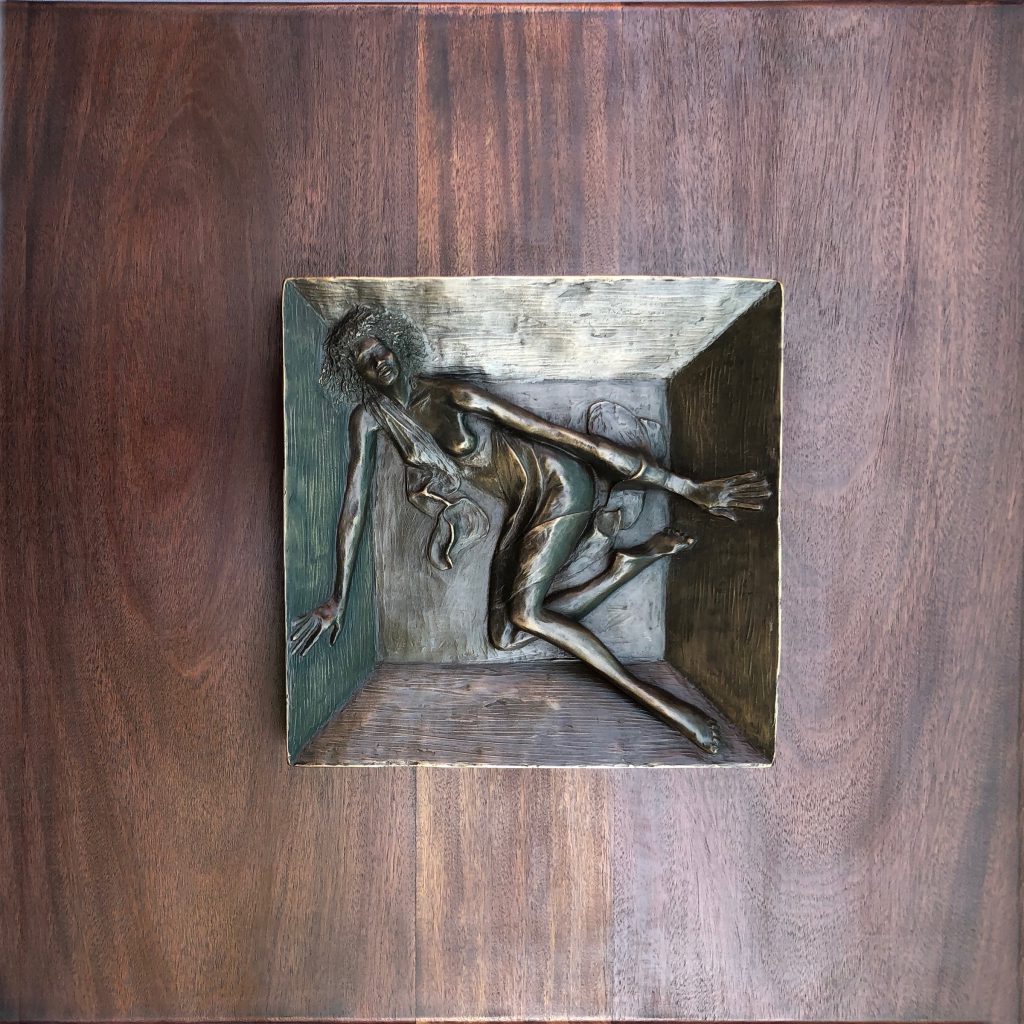 Few people know it, but Manuelita Brown is the sculptor of the beloved dolphins in the water fountains at UTC Mall in La Jolla. The dolphins mark an important turning point in her artistic career. It was after finishing them that Brown decided to leave her job as a mathematics teacher and devote herself full time to her art. Since then she has completed a number of other public sculptures in our area, including the Encinitas Child, and both an eight-foot statue of the Triton and a life-sized statue of Sojourner Truth on the campus of UCSD.
Brown's work has been described as eclectic and authentically personal. While her perspective as an African American woman is often evident, she reaches for truths of universal human experience and strives to show a common humanity in her bronze figurative sculptures.